Original Jeep CJ7, Classic Jeep CJ for sale,Jeep CJ for sale, Jeep CJ-5, Jeep parts, Jeep CJ7, used Jeeps,we restore Jeeps,Jeep dash bezel, Jeep CJ-7, Jeep decals,CJ5,CJ-7 Jeep,used Jeeps,Jeep Brokers, Jeep CJ advice and info, Jeep oem shaft mount radio,Jeep Levi Tan, Jeep Levi Blue, Jeep Nutmeg, Jeep restorations,Jeep decals Whitco tops, Jeep CJ7,Jeep,Golden Eagle Jeep,Jeep nutmeg,Jeep decals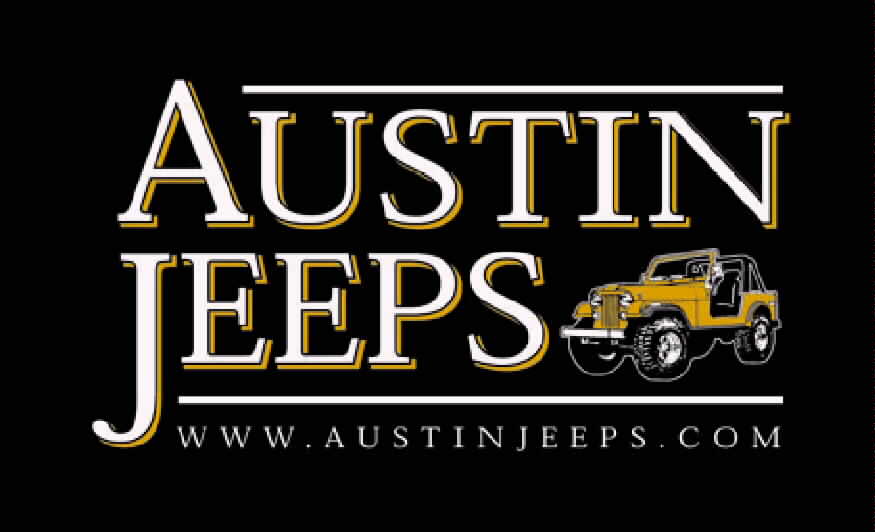 DO YOU REMEMBER YOUR FIRST JEEP CJ? Remember the way the factory pleated seats felt on your lower back? Remember the feeling of the wind whipping your hair around on a nice summer day driving with one foot dangling out the door opening? Remember the first time you drove with the windshield down? If so , this site is for YOU. We sell clean, rust-free Jeep CJ's from the AMC years as close to factory original as you will ever find. Compare much our stock to original factory dealer color brochures and you will see what I mean.

Hablamos Espanol!
Und auch Deutsch! (aber nur wenig)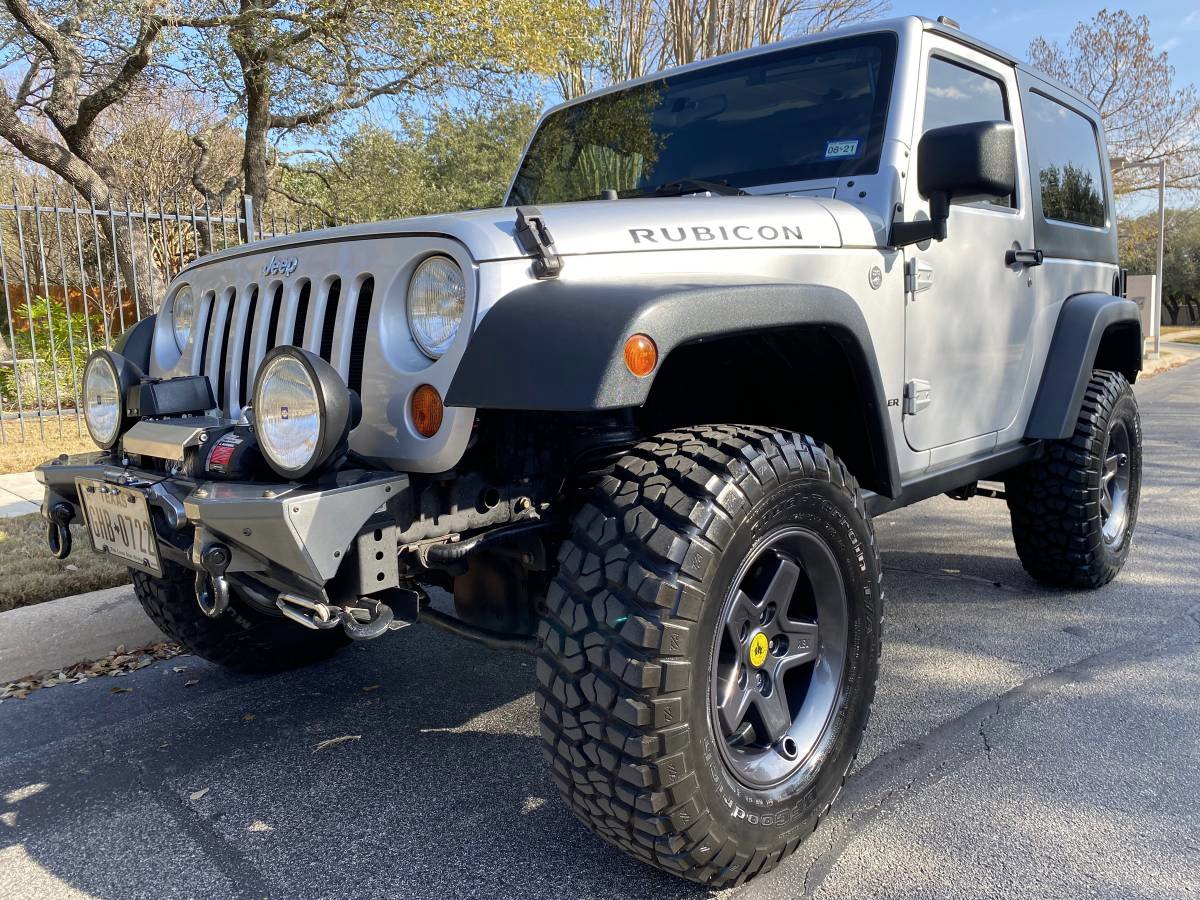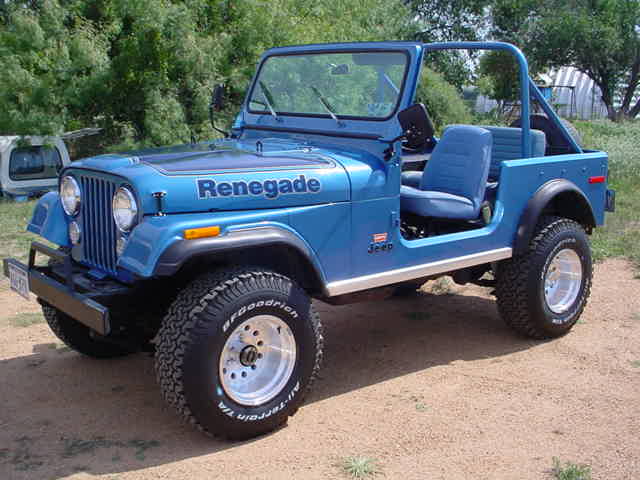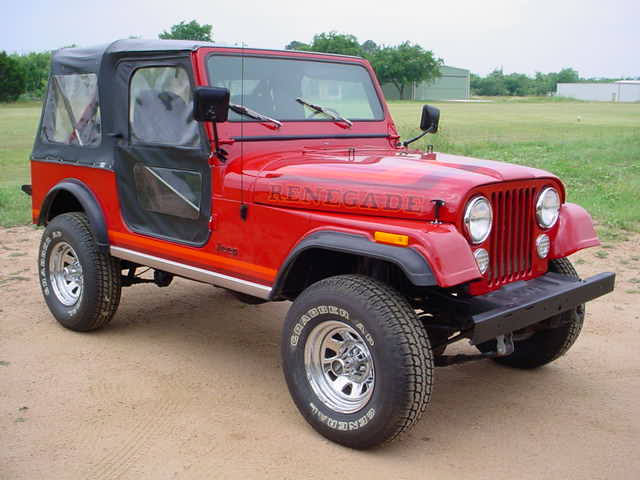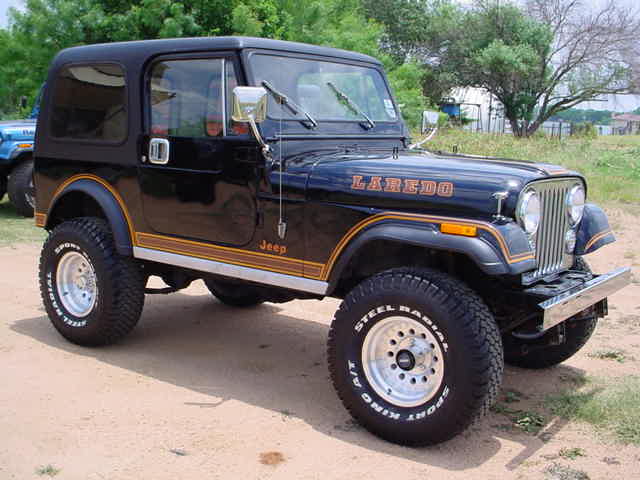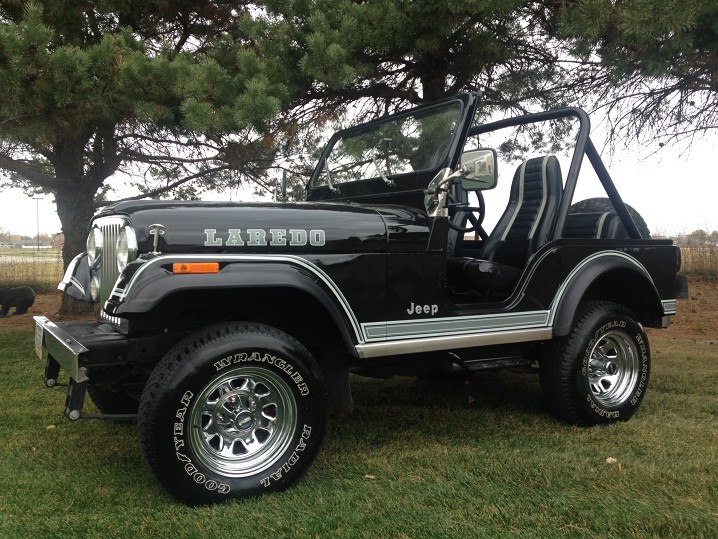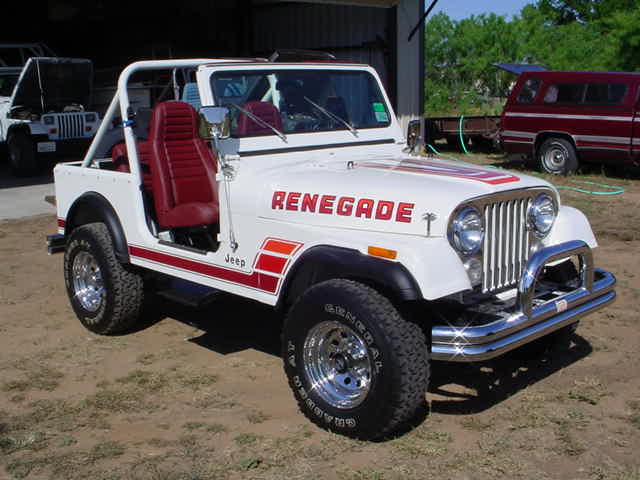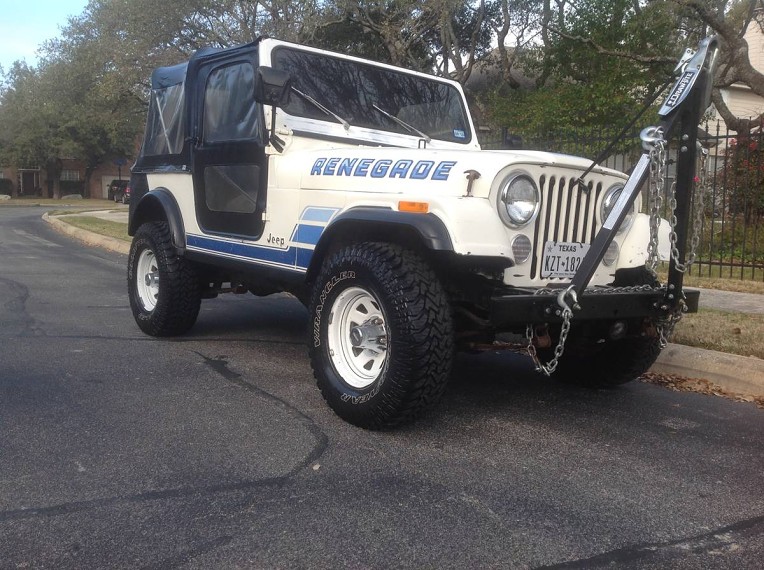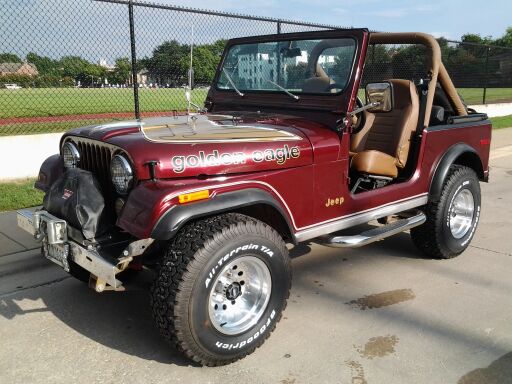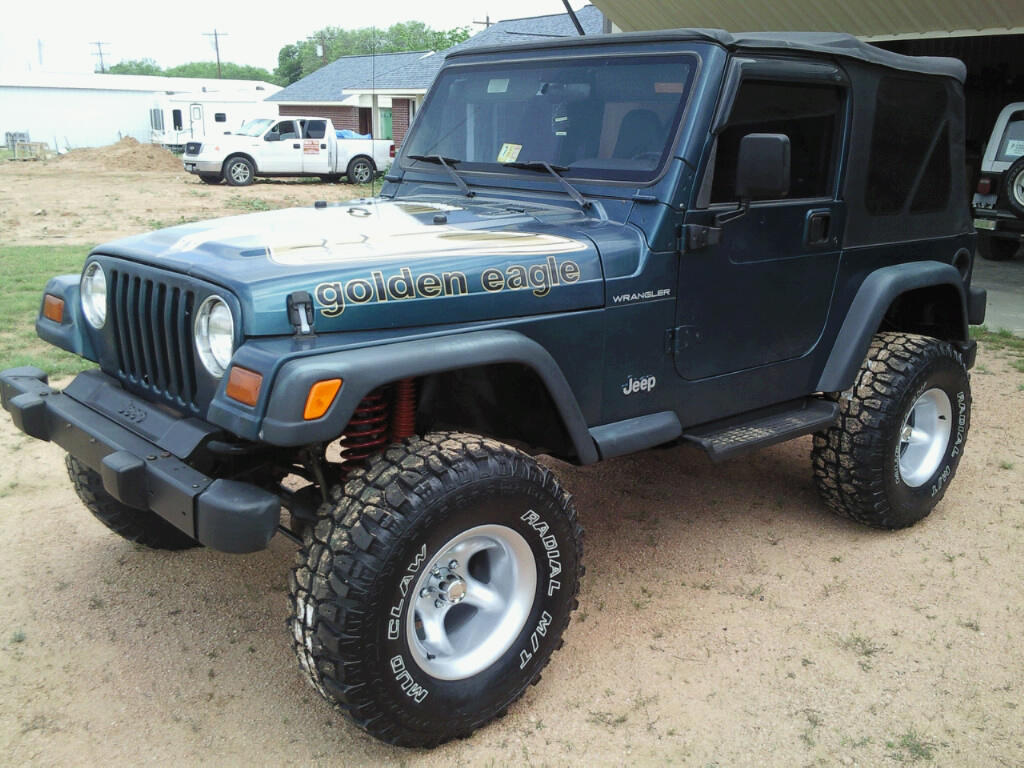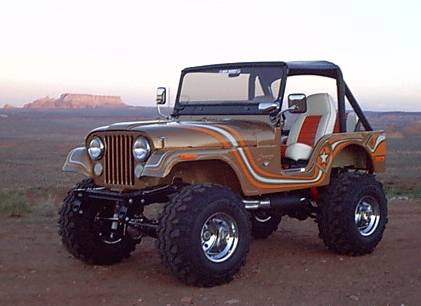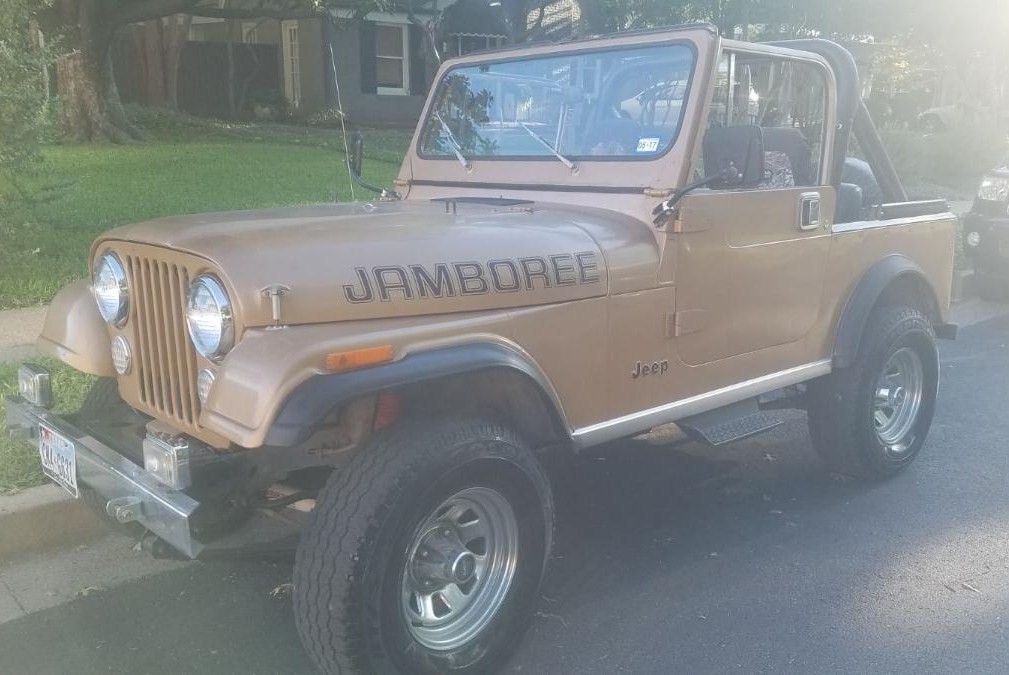 We specialize in original and restored Jeep CJ-7's, CJ-5's, and CJ-8 Scramblers as well as hard to find original replacement CJ Decal kits, Jeep CJ OEM seats, and a growing list of not available anywhere else replacement parts like STAINLESS Steel T-BOLTS for Rocker Panels, DASH BEZEL OVERLAYS, textured HARD DOOR DECALS, Jeep CJ Levi seats, Jeep CJ Laredo seat, OEM Spec radios for original dashes for Jeep CJ's. We always have a good, reasonably priced inventory of clean, original, correctly redone Jeep CJ's (and a few Wrangler and misc trade-ins) as well as original GOLDEN EAGLE, RENEGADE, LAREDO, and SCRAMBLER, and some FSJ decal kits to complete your AMC Era restoration project. Feel free to look around the website and click on the LINKS BELOW to see what we have to offer. If you have any suggestions, comments, or questions, E-mail me at the address listed at the bottom of the page, or call one of the phone numbers listed below. Long live the AMC era JEEPS.
Sell us your restorable original Jeep CJ!
Send an e-mail with photos and details for a cash offer


512-797-1664 Mobile
or toll free
1-800-316-5337




Paying CASH for your used JEEP CJ-5,7,8 or Wrangler, any condition but rusted.
Call us about AustinJeeps doing YOUR Jeep CJ restoration project if you like our work
We also buy Jeep Parts Inventories and tops!
If you have comments or suggestions, email me at thunter@fastmail.com

Jeep is a registered trademark of the Chrysler Group LLC.
This website and all its contents are the property of Mike Jewell; Copyright 1998-2022 by Mike Jewell. All rights reserved. Unauthorized duplication is a violation of applicable laws. This website was created by Mike Jewell and edited in 2022 by H. Jewell