Jeep Dash overlay, Jeep Rocker panel T-bolts, Jeep dash bezel, Jeep dash ovelay, Jeep OEM replacement redios, Jeep rocker bolts, Jeep dash overlays, Jeep dash bezel overlay, hard to find Jeep parts, Jeep CJ adjustable dual shaft factory radio ,



AUSTINJEEPS.COM
NEW HARD TO FIND ITEMS FROM AUSTINJEEPS!!
Keep checking back as we will keep adding items not found anywhere else-like Weather Resistant Factory Replacement dual shaft mount AM/FM Cassette radios that fit the original radio slot- DO NOT CUT THE DASH OF YOUR ORIGINAL COLLECTIBLE CJ FOR A CD PLAYER!!!, and 1976-1981 or 1981-1995 hard door Textured Decals, Textured Plastic CJ Dash Overlays, and Stainless Steel Rocker Panel T-bolts/nuts, and OEM Whitco Plastic Door Handles.
---
JEEP OEM STYLE DASH OVERLAY
GUARANTEED TO BE EXACTLY LIKE YOUR ORIGINAL INCLUDING THE ORIGINAL 3M® ADHESIVE!
---
---
$49 EACH-100% SATISFACTION GUARANTEE!
If you are not 100% convinced these are indestinguishable from the originals, return for a full refund.
---
---
STAINLESS STEEL REPLACEMENT T-BOLTS for JEEP CJ ROCKER PANELS- NEVER REPLACE DUE TO RUST AGAIN!!
SOLD OUT

Minimum order of 4.

SOLD OUT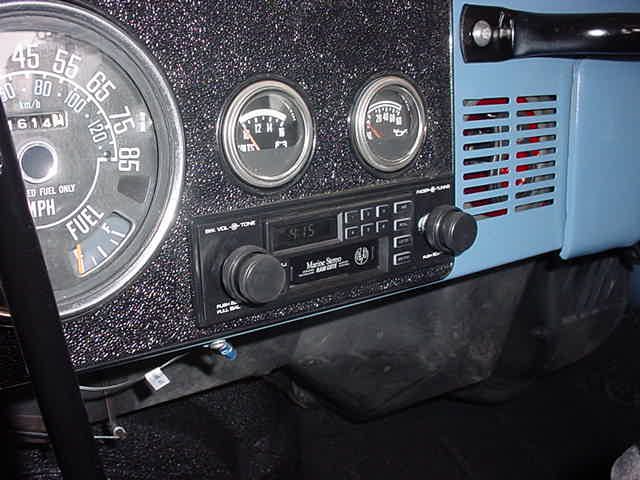 New in the box factory replacement dual shaft mount AM/FM Stereo Cassette players for JEEP CJ's From 1977 up !! Features include: Adjustable dual Shaft mount (130-158mm) Am/Fm Stereo, Electronically tuned receiver, LCD digital clock and frequency display, manual tuning plus automatic seek and scan, 12 station pre-set memory, memory enter button, tone control, Fader/Balance controls, Local/Distance selector, power antenna control connection, auto stop tape deck, fast forward, 12 watts total power, Clock/Frequency mode selector, full night illumination with separate feed, and RAIN COTE weather proofing to keep your Jeep stereo functioning well after exposure to the elements! Bargain at only $129 each plus shipping!!
We now have a limited supply of 5-1/4" original repro flush mount Jeep CJ dash speakers available for $29 each but only with purchase of Jeep radio!!!

We now have a limited supply of OEM Nutmeg and Levi Blue seat material!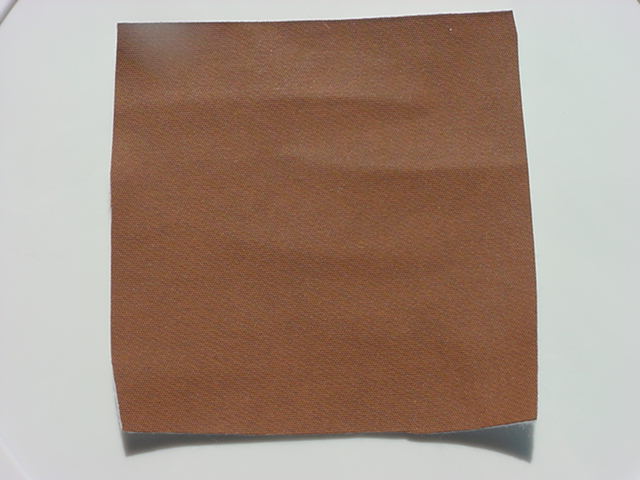 Nutmeg material: $100 per sq. yd. (limited availability)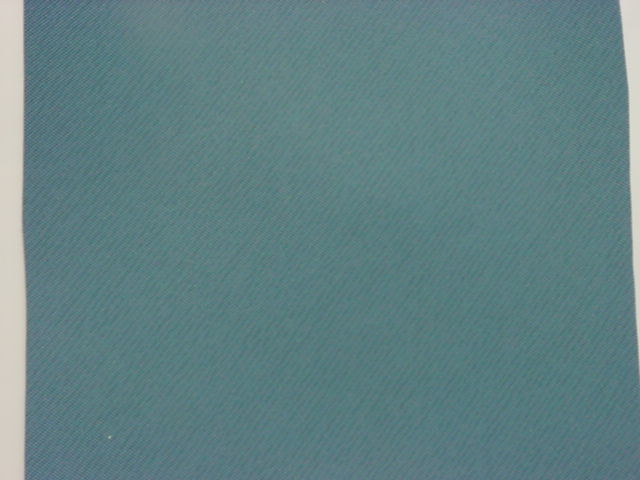 OEM Levi Blue OEM seat material SOLD OUT!

Levi Tan OEM seat covers for sale (front and rear) some new, some in excellent shape. Come with all original stitching as well as factory buttons already installed. Call for pricing and aveilablity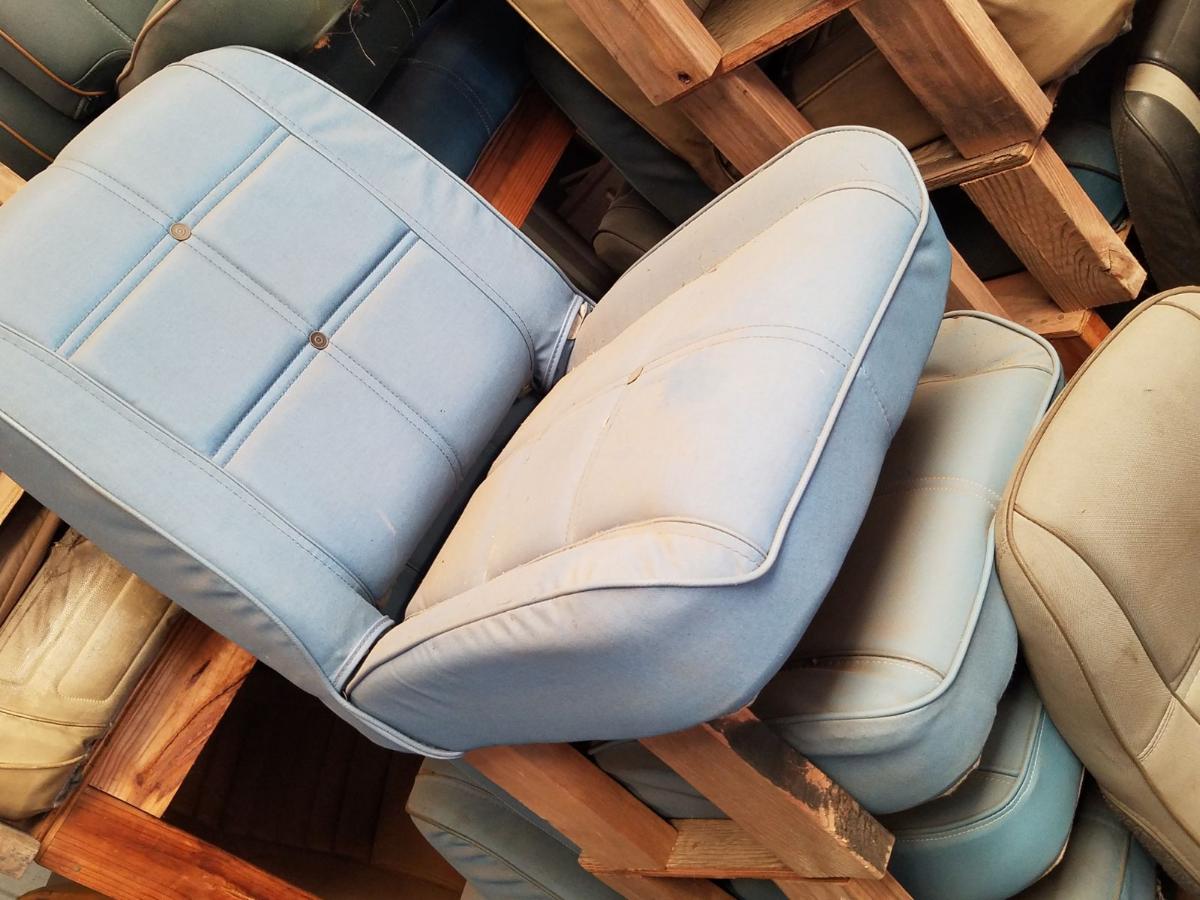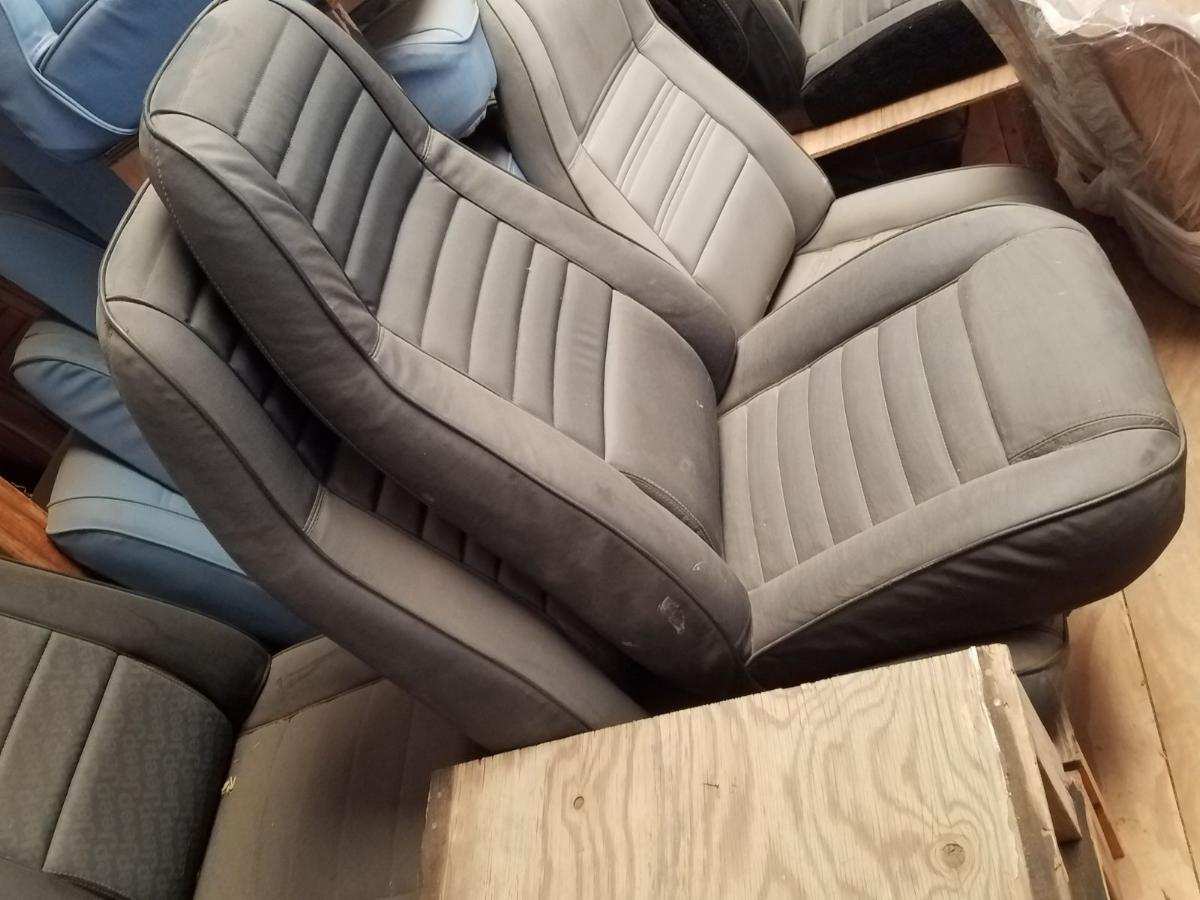 ---
---
1-800-316-JEEP (5337)

If you have any questions or comments, E-mail me at THUNTER@fastmail.com
This website and all its contents are property of Michael Jewell; © 1998-2017 by Michael Jewell. All rights reserved. Unauthorized duplication is a violation of applicable laws.
Please call for pricing and availability.
HOME
Jeep is a registered trademark of the Chrysler Group LLC